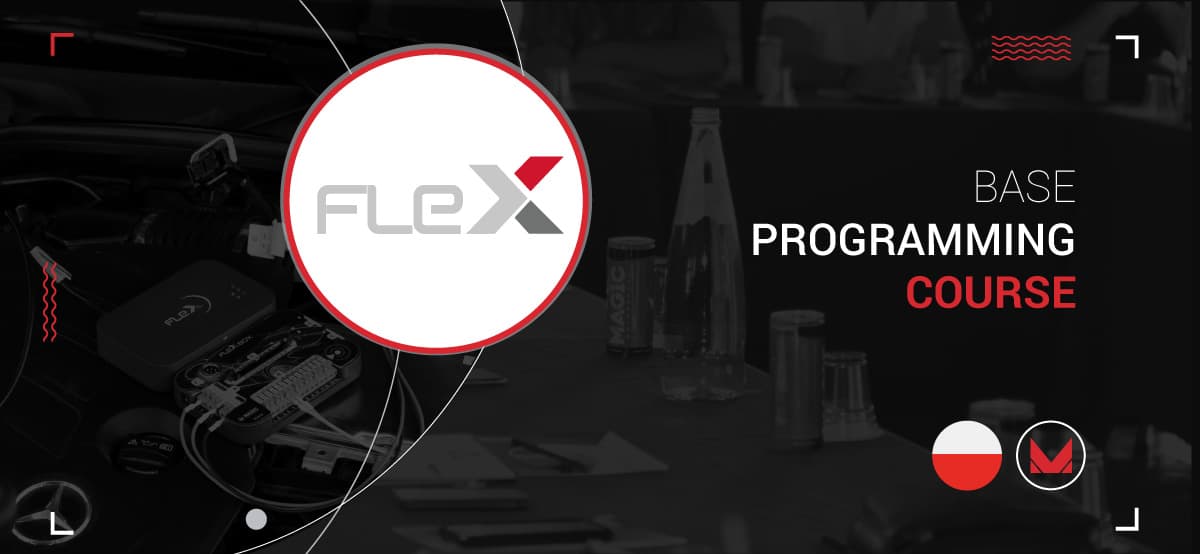 Time
9:00 am - 6:00 pm
Cost
€200.00
There's a Base Programming course on FLEX in Katowice, Poland.
Enhance your skills in the automotive sector with the Base programming course through the use of FLEX organized by PowerDivision, MAGICMOTORSPORT's collaborator in Poland. FLEX is the innovative programmer for ECUs and TCUs that makes mechatronic jobs easier and faster.
PROGRAM
Introduction to the ECU
Types of memories and processors mounted on ECUs and TCUs
Boot Tricore, Tuning Protected (TPROT)
Hardware connections (Helpdesk search), service files
Bench programming accessories (bench, connectors and adapters)
Bench testing in different programming modes: OBD, BDM, Bootloader, Bench, data reading and writing, pairing, unlock, antituning, simulations of lock during programming.
Pairing of a control unit
The Helpdesk and on-line services (MOD, EGR OFF, DPF OFF, IMMO OFF)
Questions and Answers
This course will be held in Polish. The registration is € 200 and the maximum number of participants is set to 15.
A Certificate of Attendance will be released to all participants.
Sold out!