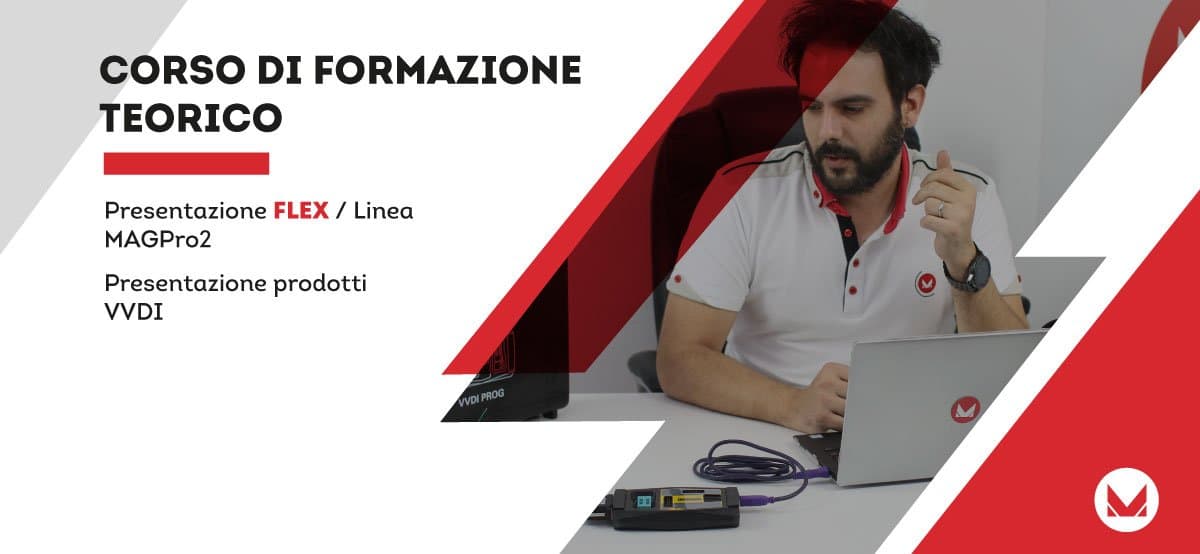 Time
9:00 am - 2:30 pm
Cost
FREE
A free theoretical course on FLEX and VVDI in Monza, Italy
Training for mechatronics – a free theoretical course on FLEX and VVDI in Monza, Italy
Boost your business with the services offered by MAGICMOTORSPORT and Xhorse by participating in the theoretical course dedicated to the use of FLEX and the products from the MAGPro2 and VVDI lines. Take advantage of this important training opportunity for mechatronics who wish to improve their knowledge in the programming of engine control units, automatic transmissions and Mercedes, VAG, BMW and PSA modules.
THEORETICAL TRAINING COURSE PROGRAM:
FLEX/MAGPRO2 LINE PRESENTATION
Presentation of MAGICMOTORSPORT
Notions on the structure of an ECU
MMS Line of programmers
Methods of programming ECUs with MMS tools
OBD in the vehicle and on the bench
BDM
Bootloader
JTAG
Introduction to the Helpdesk and the use of MMS services
Techniques of opening an ECU (Helpdesk)
Use of MAGICMOTORSPORT Software
Overview of the MAGICMOTORSPORT programming kits
PRESENTATION OF THE VVDI TOOL
XHORSE product presentation
Notions on the structure of EZS, ESL and KEY
General notions on programmers and XHORSE products
EZS programming method using VVDI MB
EZS BGA programming method (all keys lost)
EZS BGA programming method (at least one working key)
Reading and writing in BDM of EZS with Motorola processors
Programming via IR
Use of the VVDI software
EZS, ESL and KEY testing techniques
The number of participants is set at twenty-five. The theoretical course is free of charge and is available in Italian.