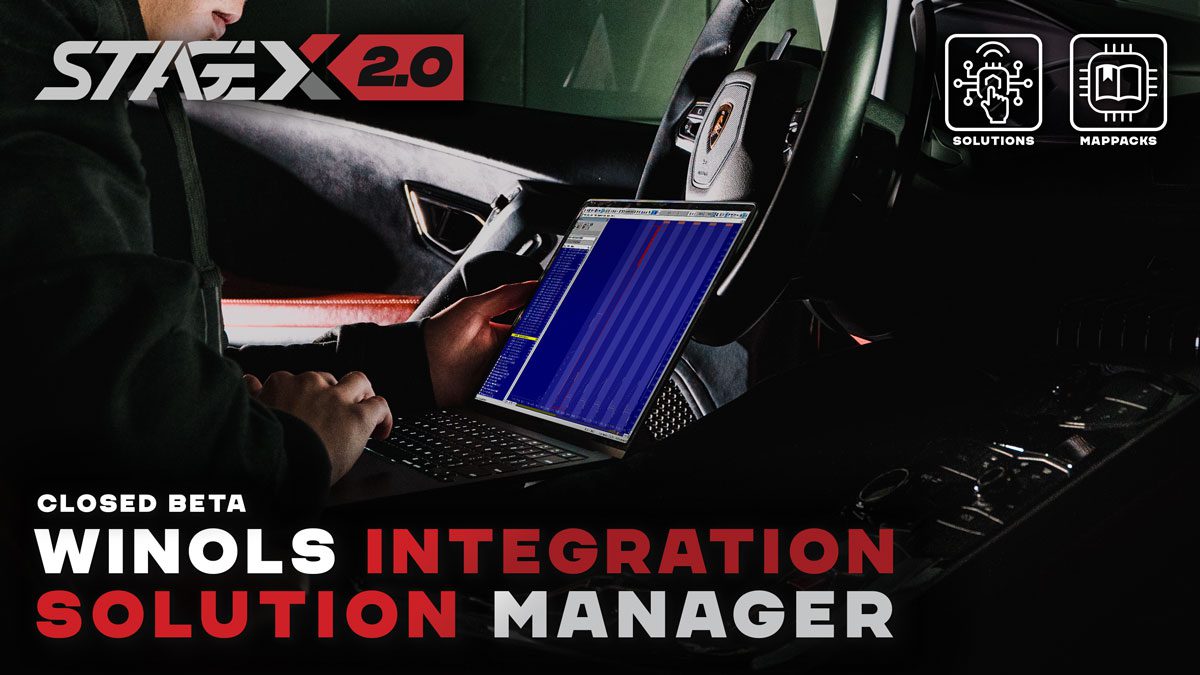 StageX is going to be more open than ever!
Merry Christmas tuners!
This is our last gifts for this year but is amazing: we're offering you an opportunity to use StageX's upcoming features right before their release!
From the beginning, our mission was to create an inclusive environment for tuners, where everyone - regardless of their "know-how" level - can meet our journey in mechatronics industry and do recalibrations at their own, in their own way. We want to keep this promise and continue our remapping revolution with you guys!
We're proud to say, that starting from today you'll be able to join StageX Closed Beta program to test out StageX's features directly within EVC WinOLS! You'll get an option to get the quality mappacks (& more!) right from the New WinOLS Solution Manager. As usual, in the simplest way! All you need to do is just register on stagex.ai/evc-winols and wait for our response*.
*As it's a closed beta program, we'll select only few accounts for our testing environment.
Don't worry - StageX Editor will be still expanding in new features & possibilities!
Nothing changes in our development plans for StageX Editor, because 2023 promises to be again a huge deal breaker for StageX!
But as we know, many of you are just used to work in EVC WinOLS and it's more convenient for you to stay on this platform, that you're used to for all of those years.
That's why we're expanding our internal features beyond just one editor and offering you an opportunity to work in the most convenient way possible!
And again...Thank you for all your support and trust in StageX, it's because of you that this Revolution become reality.
Merry Christmas everyone!
Hey you! stop wondering, our beta program is here.
Dernières nouvelles
Prête la version 6.23.0.0 La liste de véhicules...