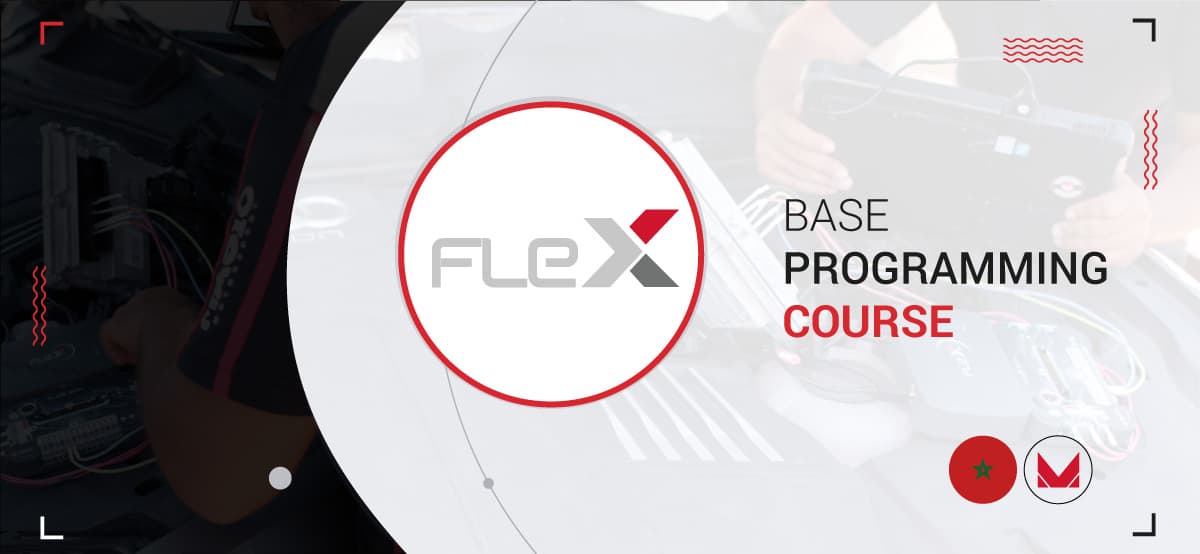 Base programming course, Casablanca, Morocco
MAGICMOTORSPORT is once again breaking boundaries: this time we will be introducing the potential of the FLEX to enthusiasts and professionals in the beautiful city of Casablanca, Morocco.
The MMS Team, in collaboration with Auto Vega Motorsport, will be ready and waiting to welcome you on March 8th, June 21th and October 25th at école IGA Maarif, 279 Bd Bir Anzarane, Casablanca, Morocco to give you a complete overview of the entire range of products and services offered by MAGICMOTORSPORT. We will be demonstrating solutions suitable to you and your workshop and you will be able to test the efficiency of our accessories that have been developed to guarantee safe and efficient working conditions.
Here's how the training day is structured
Base Programming Course Program:
Presentation of new tool, FLEX!
Introduction to the ECU
Types of memories and processors mounted on ECUs and TCUs
Boot Tricore, Tuning Protected (TPROT)
Hardware connections (Helpdesk search), service files
Programming on the Bench
TPROT identification, password reading and storage
ECU pairing
The Helpdesk and online services (MOD, EGR off, DPF off, IMMO off)
Accessories for bench programming (bench, connectors and adaptors)
Bench connections and Breakbox function
Bench testing with the entire range of MMS tools in different modes: OBD, BDM, JTAG, BOOTLOADER, transmission control unit reading and writing, pairing, unlock, antituning, simulations of lock during programming.
Questions and Answers
The course will be held in English and French. The registration is Free and the maximum number of participants is set to 20.
A Certificate of Attendance will be released to all participants.