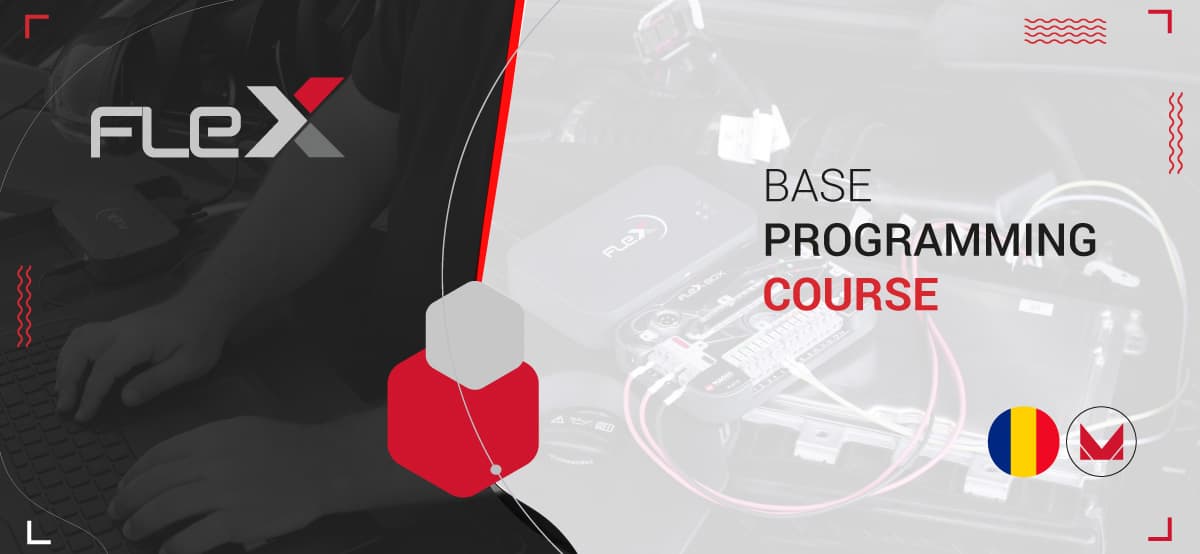 Magicmotorsport FLEX Base Programming Course
MAGICMOTORSPORT presents a FLEX programming course in collaboration with MAGIC DIAGNOSTIC in Otopeni, Romania.
This training day is dedicated on the basic operation of FLEX, the premier programming tool for engine control units and automatic transmissions, which is indispensable in any mechatronic workshop.
Learn how you can use FLEX to perform operations with a closed control unit in OBD and Bench modes.
Base Programming Course Program:
Presentation of new tool, FLEX!
Introduction to the ECU
Types of memories and processors mounted on ECUs and TCUs
Boot Tricore, Tuning Protected (TPROT)
Hardware connections (Helpdesk search), service files
Programming on the Bench
TPROT identification, password reading and storage
ECU pairing
The Helpdesk and online services (MOD, EGR off, DPF off, IMMO off)
Accessories for bench programming (bench, connectors and adaptors)
Bench connections and Breakbox function
Bench testing with the entire range of MMS tools in different modes: OBD, BDM, JTAG, BOOTLOADER, transmission control unit reading and writing, pairing, unlock, antituning, simulations of lock during programming.
Questions and Answers
Registration is limited to 10 participants, the cost is 150 euros (i.e).
*For MAGIC DIGNOSTIC customers (with proof of purchase) the course is free;  for those that want to buy from MAGIC DIAGNOSTIC (new customer) the cost of the course will be applied as a deposit for a future purchase of FLEX hardware.