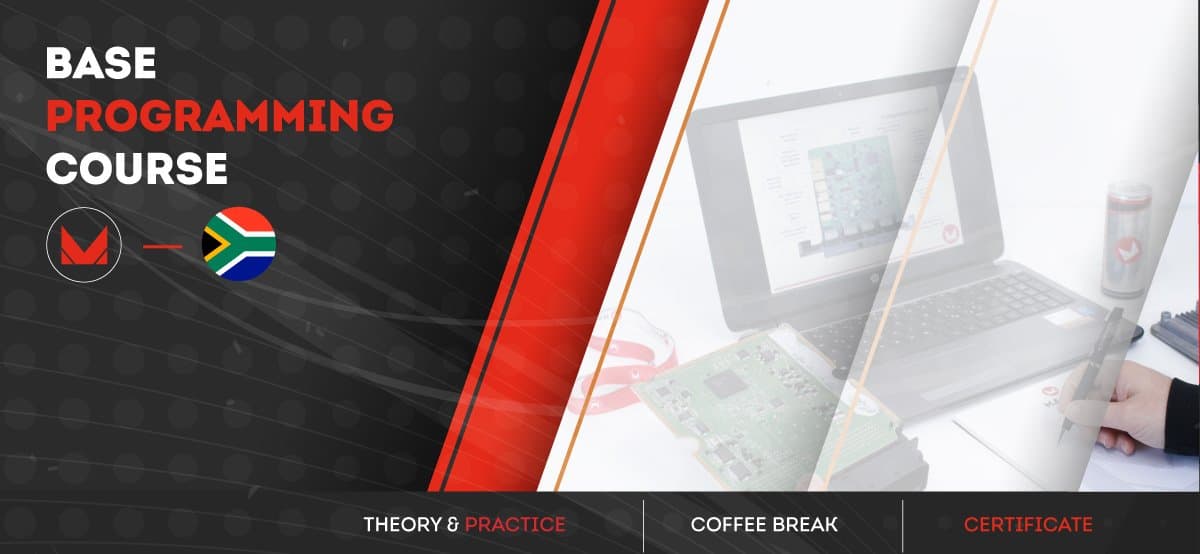 Date
Jan 11 2020
Expired!
Time
9:15 am - 3:30 pm
Cost
R50
Base programming course in Cape Town, South Africa
MAGICMOTORSPORT in collaboration with the official MMS distributor in South Africa, J2 Performance, has organized a presentation of FLEX in Cape Town, South Africa. Sign up to the base programming course to find out how the tool works on ECUs and TCUs and discover the services offered by MAGICMOTORSPORT.
Base Programming Course Program:
Presentation of new tool, FLEX!
Introduction to the ECU
Types of memories and processors mounted on ECUs and TCUs
Boot Tricore, Tuning Protected (TPROT)
Hardware connections (Helpdesk search), service files
Programming on the Bench
TPROT identification, password reading and storage
ECU pairing
The Helpdesk and online services (MOD, EGR off, DPF off, IMMO off)
Accessories for bench programming (bench, connectors and adaptors)
Bench connections and Breakbox function
Bench testing with the entire range of MMS tools in different modes: OBD, BDM, JTAG, BOOTLOADER, transmission control unit reading and writing, pairing, unlock, antituning, simulations of lock during programming.
Questions and Answers
This course is held in English. The maximum number of participants is set to 15. The price per person is R50
Sold out!