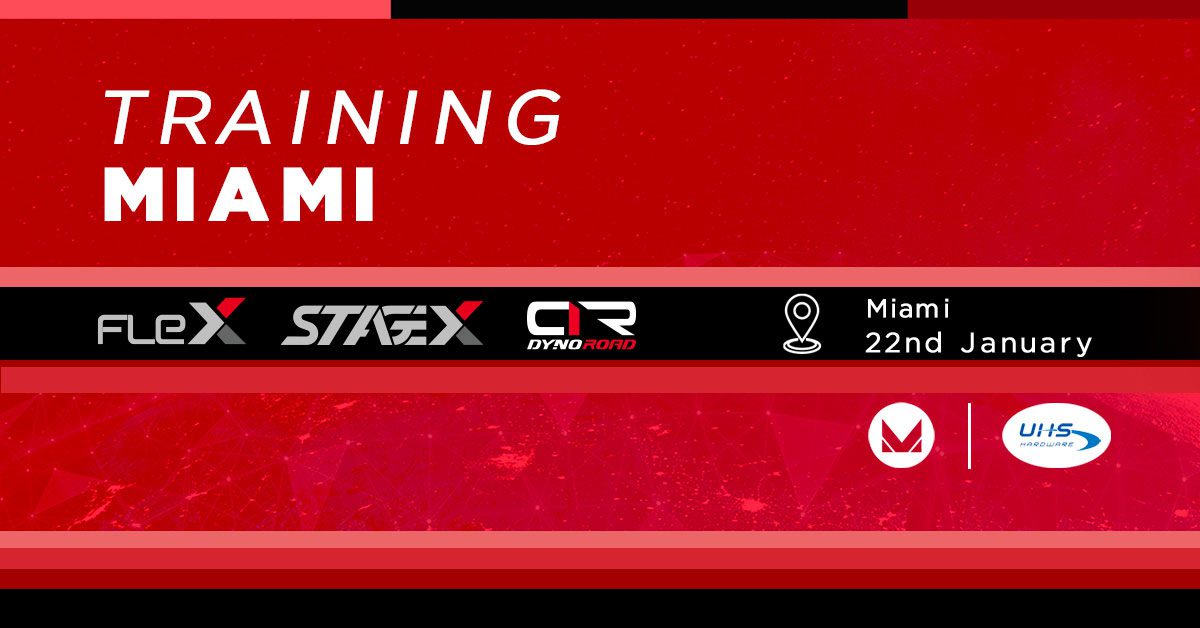 Datum
Jan 22 2023
Expired!
Uhrzeit
11:00 am - 5:00 pm
USA here we come – Flex, StageX, DynoRoad course in Miami – Florida
Magicmotorsport in collaboration with UHS Hardware, official distributor in the USA, organizes a training course on Flex, programmer for ECUs and TCUs compatible with more than 25.000 vehicles through cars, bikes and trucks, StageX, the vehicle recalibration software with descriptive mappacks and AI Solutions for daily chiptuner routine, and DynoRoad, the portable power dyno.

The Magicmotorsport technical-commercial team will be in presence at the event, an unmissable opportunity to get to know the company and the products developed for mechatronic workshops up close.
Training program
Presentation of the companies and speakers
Objectives of the Presentation
ECM, TCM, BMS and other units: what they are
ECM, TCM, BMS and other units: what they do
ECM, TCM, BMS and other units: their components
Programming Methods
Tuning & Repair: common points and differences
Security and integrity systems (Antituning, CRC, RSA)
FLEX Demo
Professional vs End User, Master vs Slave
Chat, vehicle lists and Helpdesk
Flex Pricelist
BREAK & Q&A
Tuning: Stage X
After Tuning: Datalogger
After tuning: Dynoroad
Accessories and other product lines
Q&A
Free practice on the table and Q&A
Join us to deepen knowledge and skills in the chiptuning field, revolutionize your workshop by booking your seat.